Social Media Optimization Services – Reach & Connect with People!
2.8 Billion – Yes, that's the number of Social Media Users in the world now.

Not just that, there are 1.6 Billion Monthly Facebook Users, 328 Million Monthly Active Twitter Users, 300 Million Monthly Instagram Users and more! Figures like that can be intimidating for sometime, especially when we configure how the networking sites have expanded over the years and connected millions of people online.

You just know you're missing out a potential audience if you or your business don't have a social face/side at all. Moreover, the public doesn't know what you are selling, what benefits they gain from it and stuff like that. Putting yourself on Social Media allows to connect and reach the audience.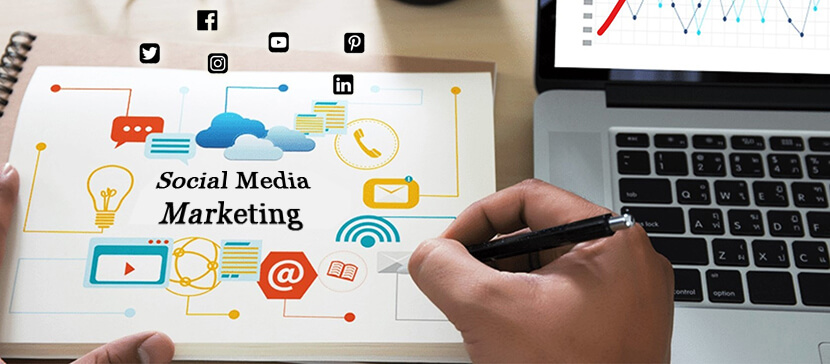 At SWS, we offer a full host of Social Media Optimization Services for stimulating your brand through the markets and enriching social media users' experiences with notable snippets of your brand and business life.
What Do We Do?
Our team of social media professionals is accountable for three major activities:
Genuine audience growth
Excellent engagement
Content marketing
In the wake of recent events, we have prioritized our social media marketing services for a long-term strategy that create a dominating existence in the online world and propagates the exact message for the audience.
Objectives & Goals
Meeting the expectations is the biggest challenge we face when we consider a client's project. For this reason, we dig deep to know more about your business, performances in the past, business history and expectations through follow-up discussions. After accumulating enough information about the brand and business, we proceed to the following.
We start with the opening of accounts in popular social networking sites, such as Google Plus, Facebook, Twitter, YouTube, Pinterest, MySpace, Tumblr, StumbleUpon and more.
Seeding your social media presence, according to your market size (Regional, National, and International). (We also leverage on paid advertisements for custom packages)
We create and share value-added content, such as infographics, images, and texts that solve the pain points of audiences and customers, entertains and informs them.
Increase engagements with social media users, fans, and customers through social media accounts for immediate response.
"How-to", "Guide-to", "Tips & Tricks" and questionnaire-type contents gather the great interest of the public and our SMO experts ensure several intriguing postings on your social media pages.
Once you hire asocial media professional, your message amplifies fourfold and reaches the prospective audience through regular interaction. Ultimately, it results in increased brand awareness, increased client base, improved online visibility, improved conversions, and sales.

Want to know our social media strategy for you? Mail us at sales@sahoowebsolutions.com